Motorcycle Parts & Accessories Gold Coast
Accessories at Ultimate Motorbikes
Ultimate Motorbikes Dealerships are jam-packed full of the latest and greatest off-road and on-road motorcycle gear and accessories! We stock the biggest and best brands & Genuine Parts, you name it and we can get it.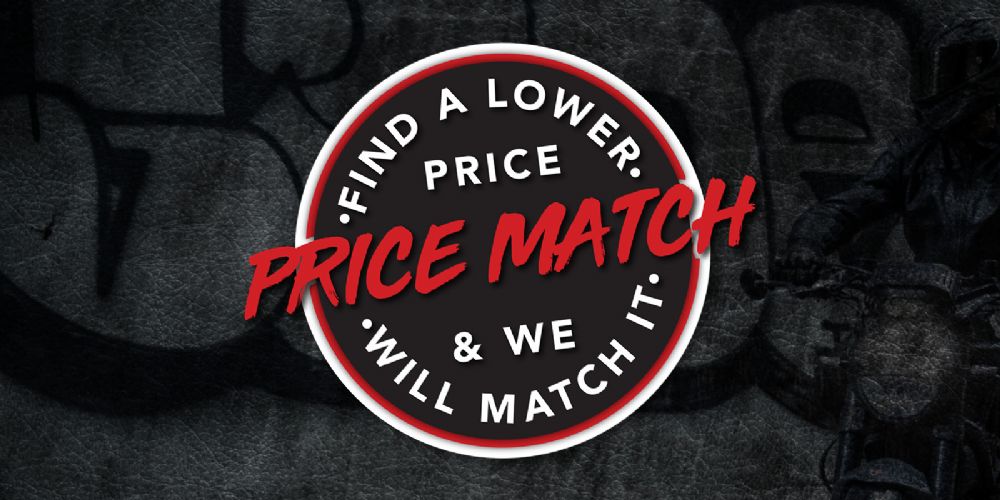 At Ultimate Motorbikes, we are committed to providing the best products at the best price. That is why if you find an advertised lower price on a stocked item, we will match it, even if it is on sale.
How it works
1.Record the price
Simply Take a photo or screenshot of the competitor's advertised price (whether it be in a catalogue, print advertisement or on a webpage).
2. Let us know
Visit us in-store with verification of the competitor's advertised price.
3. We will verify
We will check the advertised price and confirm an identical item is in stock. Once confirmed, we will match the price for that item at the time of purchase.
The price promise is applicable on both in-store and online purchases.
The price promise is only applicable to a competitor's advertised price from an authorised Australian dealer/retailer of that product. Products offered through third-party sellers such as eBay, Facebook marketplace or Auction sites are expressly excluded from the price promise.
To be eligible for the price promise, the competitor's product must be new and in stock in the same model, size, colour and year (if applicable). Seconds, ex-demo, display items or products sold as part of a closing down sale, liquidation sale or sold in commercial quantities are excluded.
Any applicable shipping and/or handling fees as well as taxes will be included when calculating the price offered by a competitor.
Products subject to the price promise cannot be combined with other promotions or discount codes.
Cash back offers, free or bonus items or voucher promotions are excluded from the price promise. Products at prices advertised in error are also excluded from the price promise.
Returns must be done in-store (including online purchases).
The price promise is subject to change or termination at any time without notice as specified by Ultimate Motorbikes.